As a company that has access to over 2 decades of experience in developing homes and commercial buildings, Tunas Land Sdn Bhd has been steadily carving a name for itself in the construction and development of land parcels into renowned residential gardens and estates, commercial complexes, offices and hotels in and around Kuantan, Pahang. Our portfolio of accomplishments reflects the diverse needs and wants of property buyers and investors, and run the gamut of small to medium-scale property developments in major towns and cities of Pahang. Tunas Land Sdn Bhd is a subsidiary of Tunas Capital Sdn Bhd, which began its foray into the development industry with a supermarket in Kuantan. Today, Tunas Land is the recipient of numerous awards, clear testament to its excellence and dedication to quality.
A heavenly slice of the Kuantan beachfront is set to experience a vibrant change with the launch of Hermoso Residences by Tunas Land Sdn Bhd. Offering 380 beautiful resort-inspired freehold homes, in the form of 3-Storey Garden Superlink homes and 3-Storey Semi-Detached Villas in 22' x 75', 40' x 70' and 40' x 80' sizes, the residences provide a soothing place to rest, relax and unwind at the end of the day.
The new launching phase in Hermoso Residences with 3 options available (22'x75′, 22′ x 80′, and 22′ x 88′). These 3 options come with different front and backyard sizes to fulfil different homemakers' dream, the longest length with 88′ can easily accommodate 2~3 cars. Furthermore, residents can also enjoy gated & guarded, luxury facilities (swimming pool, gym room, pantries), and buggy services as well.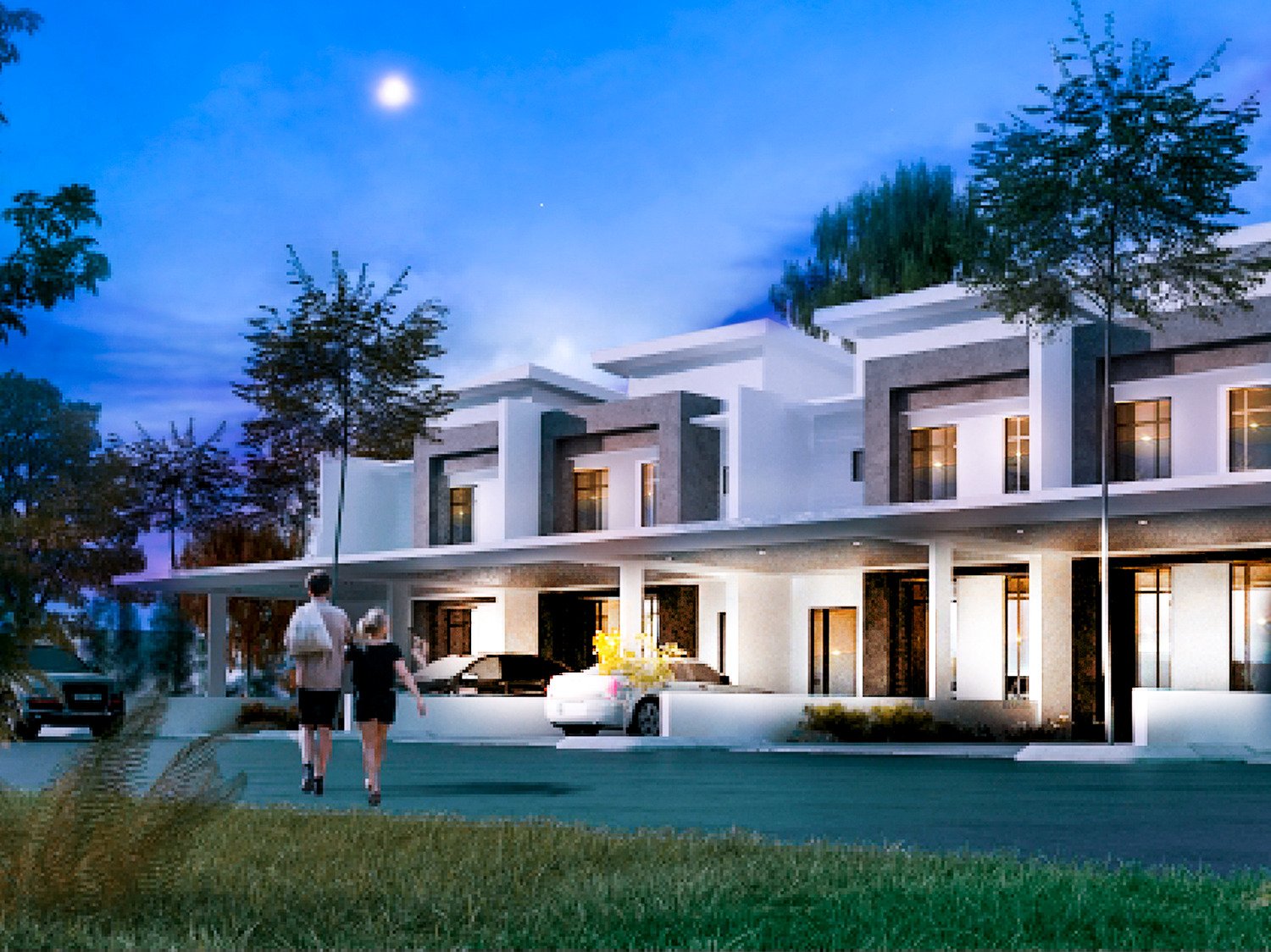 Triple Storey Semi-D
Cascada
Cascada
Whether you're just starting a family or have a bountiful brood, there's more than enough space for everyone. And your favorite pet!
Learn More
Double Storey Semi-D
Monte
Monte
Monte is graced with oversized windows and sliding glass doors that lead to expansive private terrace and balconies where the rising and setting sun can be enjoyed.
Learn More
Triple Storey Terrace
Terrano
Terrano
Terrano, the most exclusive 3 Storey Garden Link, come with 4 rooms + 1 Utility and total 5 bathrooms. Which easy entry for your big family, to whom staying with three generations. To enjoy the privacy moment with your own family.
Learn More
Double Storey Terrace
Garden Link
Garden Link
Featuring large garden areas and truly spacious. well-ventilated rooms, Hermoso Residences offer a myriad of home design options measuring upwards of 2310 sq ft to suit every lifestyle.
Learn More
Hermoso Residences provides extensive facilities such as Swimming pool, Clubhouse and Gym Room.
Double Storey
Terrace
Learn More
Sales Enquiry
Monte
3-Storey Semi-D
Monte
2-Storey Semi-D
Learn More
Cascada
3-Storey Semi-D
Terrano
3-Storey Terrace
Guard House
Entrance
Playground
Gym Room
Swimming Pool
Pavilion
Clubhouse & Management Office
90
Current Constructing Unit